Air Conditioning Engineers & Refrigeration Specialists Warrington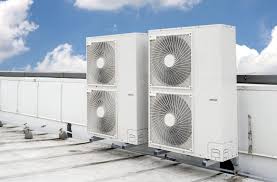 Here at Enviro Chill, we are committed to ensuring that we continue to provide a high-quality level of service to all our customers throughout the Warrington area.   Whether you are in need of refrigeration specialists or air conditioning engineers, we will be able to assist you.
Our air conditioning and refrigeration specialists provide coverage to both the commercial and domestic market throughout the UK.  Not only do we pride ourselves on our high-quality customer service, but also we carry out all work to a very high professional standard.
Along with our commercial services we also carry out various domestic installations from new builds through to retrofitting of equipment.   No project is too big or too small.
Engineers Are Highly Qualified
Please be assured that every one of our engineers has undergone rigorous training to obtain the necessary qualifications to carry out any work in order to meet your requirements.   In fact, our engineers have the necessary expertise to be able to confidently meet your requirements without any issue.
Across Warrington we offer a full range of services including the following:
» Contracts To Service And Maintain Equipment
Air Conditioning Engineers In Warrington
Please contact us today to discover just how well-versed our air conditioning engineers are in being able to manage all manner of domestic and commercial air conditioning needs.   All have been comprehensively trained and are fully qualified to help resolve any issues you have in a timely manner.   You can also take advantage of our 24/7, 365 days a year service program.   Whatever your issue we can help to rectify, replace or repair any problems with your air-conditioning system.
Commercial Refrigeration Specialists

Here at Enviro Chill, we pride ourselves on being able to offer a custom built solution to your requirements for both industrial refrigeration and air conditioning.   No matter the size of the project we are confident that we can provide the assistance that you need.
We offer a wide range of packages and services from design, to manufacture, to installation and also the commissioning of refrigeration systems that are energy efficient.
So don't be afraid to contact us today to see how we can assist you to find and install the right kind of commercial refrigeration unit that will meet your own particular needs.
All equipment we use for both the commercial and domestic market have been sourced from leading suppliers, assuring you are getting equipment that is built to a high standard and will last for years to come.