Refrigeration & Air Conditioning Engineers Birkenhead
Air Conditioning & Refrigeration Engineers Birkenhead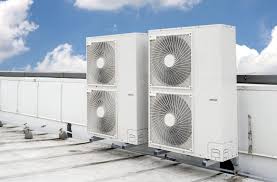 Here at Enviro Chill, our commitment to providing an exemplary level of service is absolute. This commitment is aptly highlighted in our work across Birkenhead. Whether you require refrigeration specialists to maintain or repair your kitchen equipment or require a responsive and durable office air conditioning system, we can help you.
Renowned across Birkenhead, our reputation for delivering tailored and exceptional workmanship and a customer-focused service is second to none. It's no surprise that we're trusted by a range of businesses across Birkenhead.
Should you require a tailored cold room installation or help to identify an air conditioning system for your office, Enviro Chill can meet your needs.
Our Engineers Are Highly Qualified
Rest assured, our engineers are fully qualified to manage any requirements you have. From routine inspection and repair of your existing equipment to comprehensive installation of a new cold room, our engineers have the expertise to confidently manage any requirements you may have. We offer customers across Birkenhead a range of services, including:
Our Air Conditioning Engineers in Birkenhead

Contact us today and discover just how well-versed our air conditioning engineers are in managing all manner of commercial and domestic air conditioning requirements. Fully-qualified and comprehensively trained, our engineers can help you to resolve all manner of issues decisively. Take advantage of our 24-hours a day, 365-days a year service. Whether your office air conditioning units are unresponsive in the height of summer, we're here to help you or you're determined to stave off the humid summer heat in your home, we can repair and install air conditioning units to the highest standard.
Our Commercial Refrigeration Units in Birkenhead
Contact us today to discover how we can help you source and install the right a commercial fridge unit tailored to your environment. Our commercial fridge units are sourced from leading suppliers and feature assured build quality and superior longevity.
We regularly supply commercial fridge units to restaurants, pubs, bakeries, convenience stores and supermarkets across Birkenhead – and the surrounding region – giving us the experience and acumen to deliver a solution that's perfectly tailored to your environment.
To discover more about why we are the leading refrigeration specialists in Birkenhead, or to discuss your specific air conditioning or commercial fridge unit requirements, call us on: 0151 2851818 or get in touch with us today.