Air Conditioning & Refrigeration Engineers Skelmersdale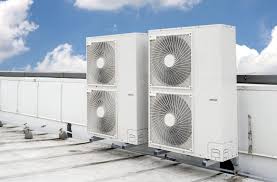 Here at Enviro Chill, we are committed to providing all of our customers with an excellent level of service that will ensure your refrigeration and air conditioning equipment performs to its best abilities.   This commitment can clearly be seen throughout all our work across Skelmersdale.
As air conditioning and refrigeration specialists, we here at Enviro Chill provide assistance to both commercial and domestics clients across the UK.  We pride ourselves on being able to offer a level of customer service that is exemplary.  We've worked hard on building a reputation of offering services that are carried out to the highest professional standards many people have now come to expect.
Maintenance of your air conditioning, refrigeration units or commercial chillers isn't only cost effective but will ensure that these systems remain safe, reliable and compliant.
Enviro Chill Engineers Are Highly Qualified
You can be assured that our air conditioning engineers and refrigeration specialists have attained the necessary training and qualifications.  This enables them to manage any requirements you have or need.
Due to this, we are able to offer a wide range of services to our customers throughout Skelmersdale including:
» Service & Maintenance Contracts
We pride ourselves on being able to offer solutions that we can tailor to your needs from design to manufacturing to installation, as well as the commissioning of energy efficient refrigeration systems.
Our Air Conditioning Engineers
Please do not hesitate to contact us today to discover how experienced our engineers are at being able to manage all kinds of domestic and commercial air conditioning and refrigeration requirements.    All have been comprehensively trained and obtained full qualifications to enable them to help resolve any issues you may have 24/7, 365 days a year.
Our Commercial Refrigeration Specialists Skelmersdale

Here at Enviro Chill, we pride ourselves on being able to offer custom built solutions to meet any customer's particular requirements, whether it relates to industrial refrigeration or air conditioning.
We are confident that we will be able to assist you with any project you have no matter the size or scale, as we offer the complete package to meet your needs from design, to manufacture, to installation and the commissioning of energy efficient refrigeration systems.  We can also offer cold room installation where necessary.   All it takes is one call and we can help you get things sorted in a timely manner.