Refrigeration & Air Conditioning Engineers St Helens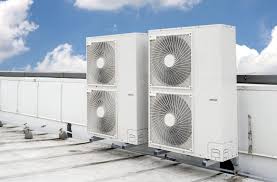 Here at Enviro Chill, we understand just how important your refrigeration units and air conditioning is to your business. Whether you're in the catering industry and need to keep food fresh and safe, or your office needs efficient air conditioning for your workers and computers, our team of experienced air conditioning and refrigeration engineers are here to help. Having built up a reputation for high quality workmanship and excellent customer service, we regularly work with businesses throughout St Helens.
For reliable and efficient refrigeration and air conditioning services that complete in today's cut-throat market, Enviro Chill is here to help.
Our air conditioning & refrigeration engineers in St Helens offer a wide range of services
We understand that your business is completely unique, which is why we offer a range of services, tailored to meet your individual requirements, including:
Our expert team will point you in the right direction for the services and products that meet the needs of your business, carrying out supply, installation, maintenance and repair work as needed.
Why choose Enviro Chill for your Air conditioning & refrigeration needs?

It can be terrible for your business if your refrigeration units or air conditioning breaks, so you need a company you can rely on to resolve the situation quickly and efficiently as soon as it arises. Enviro Chill operates 365 days a year and 24 hours a day, so you can rely on one of our qualified and experienced engineers to sort out the problem with minimal disruption to your business.
If you're looking to purchase more efficient refrigeration units or air conditioning systems, we'll happily help you find the best options that meet your specifications and see that they're professionally installed. Our service and maintenance contracts have been designed in order to keep your systems running well for the years to come.
For more information about how our refrigeration and air conditioning engineers in St Helens can help you, call us today on 0151 2851818 or get in touch online.