Commercial Fridge Units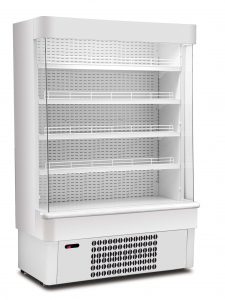 If you're running any kind of commercial food or hospitality business, a commercial fridge unit is an essential piece of equipment. As a key component of a professional kitchen, it's important to make the right choice for your business.
At Enviro Chill we understand just how crucial commercial fridge units are to your business. A commercial refrigerator needs to be reliable, long-lasting, and suited to the job you require it to do. If possible, you'll want to avoid any costly and stressful breakdowns, and if the worse does happen you'll want your commercial fridge unit to be back in operation as quickly as possible.
Commercial refrigeration services tailored to your needs
Whatever the size of your business and its specific requirements, we can help you find the ideal refrigeration unit for your needs. We supply, install and maintain commercial fridge units from the leading manufacturers, and work hard to ensure our customers receive the most competitive prices.
Our client list includes supermarkets, restaurants, pubs, bakeries and convenience stores, giving us a wide experience in a variety of commercial contexts, and the kind of refrigeration units they require.
Some of the different commercial fridge units we supply and install
We supply, install and maintain a range of refrigeration units fitted to the exact requirements of different businesses.
These include:
A cold room is a walk-in facility which controls its internal temperature through the use of refrigerants, as with a domestic refrigerator but on a larger scale. They can be used to maintain food at above or below freezing, depending on your requirements. Because of their size, they're well-suited to businesses where large quantities of food is prepared. Our engineers can work with you to create an entirely bespoke cold room that perfectly meets your business needs.
Whether you opt for a single, or double-door model, cabinet refrigerators are a practical solution for many businesses. Widely used in pubs, cafes, restaurants and takeaways, they're an efficient and practical choice. Sometimes known as a display fridge, it allows you to display your products while being easy to use and maintain.
Not every food or hospitality business has space for a large commercial refrigerator. In which case, a countertop refrigerator can be a sensible choice. Our compact, countertop solutions allow you to keep counter areas clutter-free while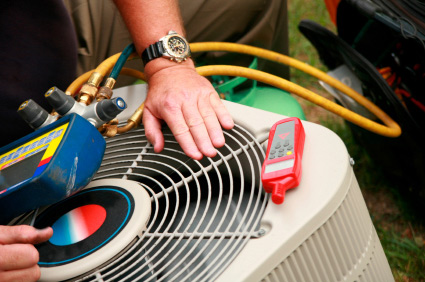 Food and hospitality businesses need to ensure that food is stored in a hygienic and safe way. Our range of commercial chillers do just that, while maximising energy efficiency and keeping your bills down. We visit your site, discuss your requirements, and then ensure that we supply you with a commercial chiller that meets your needs. Using only environmentally friendly coolants, our chillers are designed not to cost the earth.
The risks of contaminated meat are great. Whether you're a butcher or run a restaurant, you can't afford to take any chances with how meat products are stored. The range of commercial meat fridges we supply at Enviro Chill are designed with the needs of a diverse range of clients in mind. Keep your food, your customers and your business safe.
Expert commercial fridge installation across the North West
Our team of engineers is made up of industry experts. All of them hold professional qualifications, and our commitment to continuing professional development means we're always up to date with the latest developments that affect the industry.
Based in Liverpool, we operate across the North West, including Warrington, St Helens, Chester and beyond. We only ever install the best, most appropriate commercial fridge units for our customers, and our growing client list speaks for itself.
Commercial fridge repair & maintenance
 At Enviro Chill, we offer more than just commercial fridge unit installation. It's critical that your refrigeration equipment suffers as little downtime as possible, and with our repair and maintenance packages, you can be confident your commercial fridge unit is in safe hands. We offer a comprehensive breakdown policy ensuring that your fridge unit is running to maximum efficiency, leading to minimal downtime and longer service life.
We recognise that a functioning commercial fridge unit is at the heart of every food and hospitality business. That's why our maintenance contracts begin at just £50 per year.
What's included…
A 24-hour service – we're there for you whenever you need us to help get your refrigeration up and running again should the worse happen.
Emergency call-outs – you can enjoy your air conditioning system secure in the knowledge that if it breaks down, we'll be there to get it working.
Regular maintenance – we'll visit your business every six months to give your air conditioning system a thorough service, reducing the likelihood of it ever breaking down.
Upfront pricing – we'll make sure that you receive a full quotation for any work that requires the use of new parts before we carry out the job. You'll never be subject to any nasty surprises.
We appreciate that anyone who runs a food or hospitality business has lots of competing demands to keep on top of.  So, with our service and maintenance contracts, we'll contact you every six months to book a suitable time for a service visit.
When you enter into a maintenance contract with Enviro Chill you can be confident that you'll never be left without refrigeration.
Your new commercial refrigeration unit is just a phone call away
Our team of experienced commercial refrigeration engineers offer expert advice, with a free, no-obligation quote for any installation or maintenance work you may require. We can also arrange an on-site survey to better understand your precise requirements and to answer any questions you might have.
Call us on 0151 285 1818, or use our online contact form to find out more.