Cold Rooms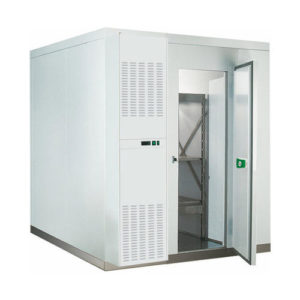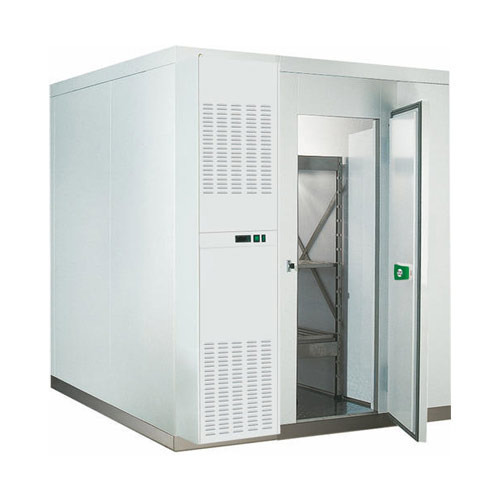 If your business handles a large amount of food that requires refrigeration, then a cold room will be the most appropriate means to keep it at the required temperature.
Cold rooms provide an abundance of space, make storage and retrieval simple and will help you consolidate your cold storage into a single, easy to use space. They can also be considerably more energy-efficient than some of the alternatives and can help to reduce bills.
Here at Enviro Chill, we understand that installing a cold room on your premises is a big commitment and one that requires some consideration. Our experienced, professional and highly-skilled team are on hand to help you make the right decision for your business.
A range of cold room options
There are a range of cold room options available, and some may be more appropriate for your business than others. At Enviro Chill, we offer both chiller and freezer cold room options, from small modular cold rooms to large cold room systems for warehouses. You can also choose from an extensive range of cold room shelving in order to make the most of your space.
Freezer cold rooms vs chill rooms
The temperature of a freezer cold room needs to be maintained at a lower temperature than a chill room. Most commercial walk-in chill rooms operate at an average temperature of somewhere between 0c and 5c. They remain above the freezing point and essentially operate as a large refrigerator. Freezer cold rooms are usually maintained at a much lower temperature, sometimes as low as -40c, thereby freezing everything that is placed inside.
Bespoke cold room solutions
If you want a more bespoke solution, our engineers will work with you to design a bespoke cold room that perfectly fits into your premises and is set to remain at the temperature you need. We have years of experience helping businesses by working with you to offer a cold room that meets your needs. We'll visit your site and take into consideration your requirements, budget and timeframe before our trained engineers present you with a range of options. With years of experience in the refrigeration industry, Enviro Chill is well equipped to design and install your cold room or walk-in fridge.
Professional cold room installation service
Our team of professional engineers are experts in their field.  We continually invest in our team, ensuring they are up-to-date with industry leading qualifications. An industry-leading commitment to professional development means they understand the latest developments and can apply that expertise to every installation.
If you are unsure about what cold room solution may be best for your particular premises and business, our expert advice can help you make the right decision. When you entrust Enviro Chill to supply and install your cold room you have some of the most experienced, skilled and knowledgeable professionals in the industry at hand.
Essential repairs and regular maintenance
One of the easiest ways to reduce the chances of serious downtime for your cold room is to ensure that it's regularly maintained by skilled technicians. At Enviro Chill, we don't just supply and install your cold room, we can also keep it maintained. We understand just how critical commercial refrigeration is to food and hospitality businesses, and our maintenance packages are affordable and realistic.
While a well installed and maintained cold room can be relied upon to keep working for years to come, occasionally breakdowns do happen. When it does our engineers can be on hand to get it back up and working again in no time at all. Whether it's a small or a larger issue, our professional technicians can be relied upon to provide an efficient and reliable service.
Skilled cold room engineers
Our reputation has been built on the quality of our team. We invest in our technicians and engineers and want them to be the very best in the business. They put their wealth of knowledge and experience at the service of your business. Our job is to ensure that your cold room is working as efficiently as possible and can be relied upon when you need it most.
We understand that when you're running a food or hospitality business, you need to be able to depend on your equipment. Enviro Chill will give you the confidence that your commercial refrigeration unit is in safe hands. With our commercial refrigeration services, you'll be assured that your units are expertly installed and maintained, allowing you to focus on other aspects of your business.
A 24-hour service
Cold rooms are run 24 hours a day, every day of the year. They can break down any time of day or night, and when they do it can become a huge inconvenience. The longer the cold room is out of action, the more costly it can become in terms of stock loss. Quick action to remedy the issue is essential. That's why our team of knowledgeable engineers are also on hand 24 hours a day to get your unit back up and running in no time at all. A phone call will see one of our team on hand as quickly as possible.
Cold room installation near me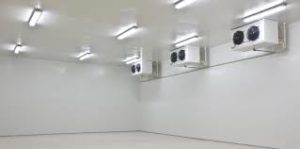 When you work with Enviro Chill you are working with the North West's leading supplier of commercial cold rooms. Based in Liverpool, we cover the whole region including Warrington, St Helens, Chester and beyond. Our strong local knowledge and commitment to customer service make us the first choice for a wide range of businesses and other organisations.
As part of our commercial refrigeration services, we can advise, supply and install the ideal cold room unit for your premises. With routine maintenance and serving, we can ensure it is kept in full working order all year long.
We're happy to conduct a site visit and to provide a free, no-obligation quote. Call us on 0151 285 1818 or use our online contact form to find out more about our cold room installation service.