Around 85% of UK households have boilers that burn natural gas making it one of the principle contributors to our national carbon footprint. The UK has set an ambitious target to achieve Net Zero carbon emissions by 2050. In order to achieve this goal there will need to be radical changes to wide areas of our life, not least the means by which we heat our homes and workplaces.
Currently, only 5% of UK homes are fitted with a low-carbon heating system, so to achieve the 2050 target there needs to be a rapid and wide scale roll-out of alternatives.
One such alternative is an air source heat pump. With rapid adoption they can help us reach our carbon neutral targets and reduce energy bills for UK householders.
Read on to find out how you can get a brand new air source heat pump installed in your home, as part of the UK government's Renewable Heat Incentive.
What is an air source heat pump?
An air source heat pump is a reliable, low-carbon alternative means to heat your home and one which could save you money over the medium to long-term. You will be generating your own renewable heat for a fraction of the cost of more expensive carbon hungry fuels such as oil, LPG and natural gas.
So, how do they work?
Air source heat pumps are often described as being like "a refrigerator in reverse", in that rather than taking warm air and cooling it down, they take cold air and warm it up. They do this by taking heat from the air and boosting it to a higher temperature by means of a compressor. This heat is then transferred to your home heating system.
Firstly, the air source heat pump absorbs heat present in the outside air.  This is taken into a liquid refrigerant at a low temperature. Secondly, using electricity, a pump will then compress the liquid to gradually increase its temperature. It then condenses it back into a liquid releasing its stored heat. This heat is then sent to underfloor heating or your radiators. The remainder of this heat can be stored in your hot water cylinder for use whenever you need it.
The pump operates on electricity, but because of the efficient way in which it operates it should use less electrical energy than it consumes. This is what makes air source heat pumps such an effective and efficient means by which to heat your home.  Even if the air outside is well below zero, an air source heat pump will still be generating cost-effective heat for your home.
The size of an air source heat pump will depend on how much heat they are required to generate for your home. The more heat required, the bigger the heat pump will need to be. There are two main types of air source heat pumps. These are air-to-air and air-to-water.
Air-to-air heat pumps
Rather than taking heat from outside air and feeding it into your home through a wet central heating system, an air-to-air heat pump feeds in your home through fans. A warm air circulation system is used to move heat around your home. In the summer, an air-to-air heat pump can work in reverse to cool down your home like an air-conditioning unit.  These systems are not currently eligible for the government's Renewable Heat Incentive scheme.
Air-to-water heat pumps
Air-to-water heat pumps are used in conjunction with your wet central heating system. They take heat from outside air, compress it and then use it to heat your home. They're generally most appropriate for larger radiators and electric underfloor heating systems.
The heat that they produce is generally cooler than from a conventional oil or gas boiler which means that they need a larger surface area to effectively release and disperse heat around your home.  As a result, it can work best with underfloor heating.  At Enviro Chill, we can provide air-to-water source heat pumps for domestic customers through the government Renewable Heat Incentive scheme.
How much does it cost to install an air-to-water heating system?
The cost of installing an air-to-water heat pump heating system varies depending on the size of your home and the subsequent size of the heat pump required. It also depends on the complexity of the system you install, and whether or not you opt for simple or advanced controls. An example of the latter would be a weather compensating thermostat.
The Energy Saving Trust estimates that the typical cost of installing a system is between £9,000 and £11,000 but costs can vary considerably. For a more accurate assessment of what a system may cost for your home contact our knowledgeable and friendly team.
How are they installed?
Air source heat pumps will usually be positioned outdoors at the back or the side of a property. They will need plenty of space around them for the air to circulate freely. Inside your home you'll usually have a unit that contains pumps and hot water. This will, in most cases, be smaller than a standard central heating boiler. The advantage of air source heat pumps compared to ground source heat pumps is that they do not require any disruptive groundworks.
Will I need planning permission?
In most cases you won't need planning permission for an air source heat pump. If you live in a conservation area, AONB, National Park or a listed building then it's possible you will. If you have any doubts, check with your local authority. It's also important to ensure that your installation will meet the building regulations in your area.
It's also possible that your home insurance policy may change to cover your new heating system so be sure to clarify with them what your premiums are likely to be.
How much does it cost to run air source central heating?
The upfront installation costs are the main expense of heat pump central heating systems. Once they are installed they will use a small amount of electricity, but the running costs overall will be minimal.
The long-term running costs of your heat pump will depend on the temperature you wish your home to be, its size and how well-insulated it is. The time it takes to recoup your initial outlay will depend on a number of factors. Firstly, what heating system are you replacing? If it's a more expensive fuel such as LPG or oil then the savings can be considerable.
The efficiency of your new heating system will also be a factor and this will to some degree be determined by how well insulated your home is. If you're receiving payments from the Renewable Heat Incentive scheme they will need to be taken into account, as too will the price you pay for your electricity.
What is the Renewable Heat Incentive scheme?
The Renewable Heat Incentive (RHI) has superseded the Green Homes Grant and gives payments to homes which install certain types of renewable heating to help offset the costs of installation.
These payments are spread over seven years.  It's the world's first long-term financial support package for the generation of renewable heat and is expected to make a real impact on the uptake of air source heat pump heating systems.
It was introduced to encourage the uptake of renewable technologies for heating homes, while lowering the UK's carbon emission. This is increasingly a key priority as governments around the world attempt to tackle climate change.
Air source heat pump installers near me
Enviro Chill is the North West's leading provider of air conditioning services.  Based in Liverpool we work across the region including Warrington and Chester.
Our extensive experience with air conditioning, refrigeration and related services means we're well placed to deliver high-quality air source heat pump installations to our growing domestic client list.
We are an MSC-certified contractor with TrustMark accreditation. This means we can provide air to water source heat pumps for domestic customers through the government's Renewable Heat Incentive Scheme.
MSC accreditation is a key requirement of the domestic RHI scheme. MCS is an internationally recognised quality assurance scheme supported by the Department for Business, Energy & Industrial Strategy (BEIS), formerly known as the Department of Energy and Climate Change (DECC). This means we have technical skills and practical know how to supply and install an energy efficient and cost-effective sustainable heating system for your home.
What we supply and install
At Enviro Chill, we only fit and supply the products from the world's leading manufacturers.  When it comes to air source heat pumps we stock a range of Mitsubishi Ecodan and Daikin Altherman options.
Mitsubishi Ecodan Heat Pumps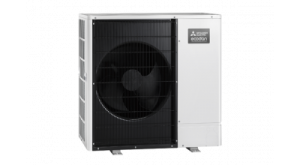 The Mitsubishi range of Ecodan heat pumps offers efficient and reliable household heating for domestic consumers. They're low maintenance, quiet to run, easy to install and run and don't require much energy to operate efficiently. All they require is water and an electrical connection. With a variety of different models to suit different properties, there's something for every size home.
Daikin Altherma Heat Pumps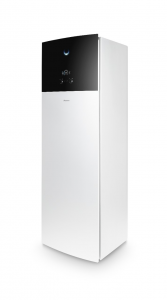 Daikin Altherma heat pumps integrate seamlessly with your existing piping and radiators enabling you to enjoy the energy efficiency of a heat pump without having to replace your entire heating system. With a commitment to sustainability, the Daikin Altherma range offers industry-leading heating at realistic prices to suit a wide-variety of different households.
How to apply for the Renewable Heat Incentive Scheme
The application process for the Renewable Heat Incentive Scheme is relatively simple and straightforward, but it's important to be prepared. Here's a step-by-step guide to the process:
Do you have a valid EPC?
To apply for the RHI scheme your home must have a valid Energy Performance Certificate (EPC), that is no more than two years old and which accurately reflects the current condition of your home. If you've recently had building work completed you may need to apply for an up-to-date EPC. If your EPC recommends cavity wall or loft insulation you will need to have it installed before you can make an application.
MCS Certification
To qualify for payments for the maximum seven years you will need to comply with a range of regulations. These include making sure your chosen heating system is Microgeneration Certification Scheme (MCS) certified and is properly installed by an MCS registered installer. At Enviro Chill, we're fully MCS certified and install a range of MCS certified air source heating systems.
Make an application
It's free to apply for the RHI scheme and you can do so through the Ofgem website. At Enviro Chill, we help our customers apply for, and receive the payments. We can guide you through the process ensuring you have everything you need to make a successful application.
If you'd like to learn more about air-source heat pumps and whether or not they might be suitable for your property, then we'd love to hear from you.
 Contact our friendly and knowledgeable team for a no-obligation chat or call Enviro Chill directly on 0151 285 1818